Evergreen Residential Roofing Contractor in Colorado
Types of Evergreen Residential Roofing
Types of Residential Roofing in Evergreen, CO
Evergreen Residential Roofing customers in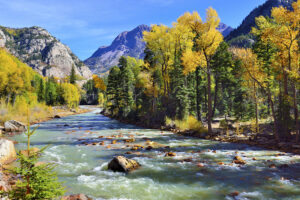 are looking for ways to raise their houses' value. Roofing replacement is one good way to do that. With the latest technology and regular updates for residential roofing in Evergreen, CO, homeowners currently have more residential roofing options they can decide on. Do you wish to install new roofing for the home? For that reason, you must take into account these kinds of residential roofing materials. Give us a call and let the expert roofing companies in Evergreen, Colorado, assist you with your roofing needs.
The Very Best Residential Roofing Materials You Can Get in Evergreen, CO
Property owners should think about the best roofing materials and the perfect services in Evergreen, CO. The roofing materials that you choose will function perfectly if appropriately mounted. 
In the same vain, a faulty installation will only cost you more in the future. Find an expert roofing company to assist with roofing choices that will elevate the looks and aesthetics of your home. Experts in Colorado know the types of residential roofing materials that are best for your home. They know the factors to consider as well.
Don't seek out elsewhere,  because you already have high-quality roofing companies right here, ready to assist you in the selection process. 
Increased Home Value With A Completely New Roofing!
Do you own older roofing and looking for a new residential roofing system? In Evergreen, there are tons of the most significant residential roofing materials you could choose. In Colorado, additionally, there are a lot of available types of residential roofing systems. New roofing is a significant investment, and like every other, you wouldn't want to trust them to just anyone. Rather than them, there are expert roofing companies that you can trust the job in Evergreen, CO. 
Get in touch with Home Grown Roofing and Contracting's for their expert help
Considering the many types of residential roofing systems available in Evergreen, it is undoubtedly challenging to find one. That is not a reason you can stress about though. You may have all of your choices outlined for you and take into account the options with care. For any questions you have, feel free to check with us, and our skilled roofing contractors can let you know how we will get the job done with the utmost attention. Call us now to assist you with your new roofing.
Residential Roofing Choices for you
There are five popular types of residential roofing materials for your own home we can talk about. New roofing can be a significant investment. It's critical to choose wisely when hiring a roofer to install your new roofs. 
Ensure that you only get the skilled roofing companies in Evergreen, Colorado to manage your roofing needs. Home Grown Roofing and Contracting ensures that your family and investments are fully guarded under your roofing. We don't just install roofing. We install or restore with care and absolute extreme caution. You are entitled to have the best roofing services in Evergreen, Colorado.
State of Colorado
Colorado, a western U.S. state, has a diverse landscape of arid desert, river canyons and snow-covered Rocky Mountains, which are partly protected by Rocky Mountain National Park. Elsewhere, Mesa Verde National Park features Ancestral Puebloan cliff dwellings. Perched a mile above sea level, Denver, Colorado's capital and largest city, features a vibrant downtown area.
Capital: Denver
Points of interest: Rocky Mountain National Park, Pikes Peak in Pike National Forest
Colleges and Universities: University of Colorado Boulder, Colorado State University, Colorado College
Evergreen
Town in Colorado
Evergreen is an unincorporated town, a post office, and a census-designated place located in and governed by Jefferson County, Colorado, United States. The CDP is a part of the Denver–Aurora–Lakewood, CO Metropolitan Statistical Area. The Evergreen post office has the ZIP Codes 80439 and 80437.
Area code: Area code 720
Top Sights: Evergreen Lake, Alderfer/Three Sisters Park East Trailhead, Lair o' the Bear Park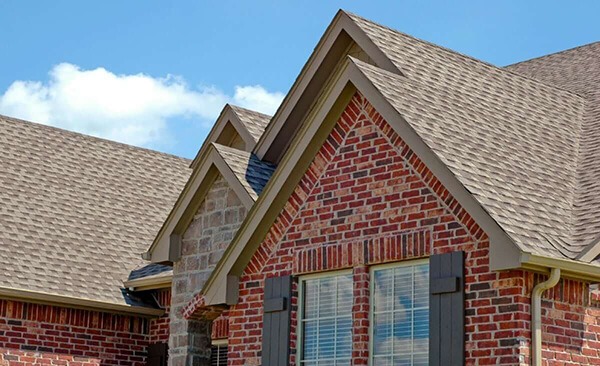 Asphalt Shingle Roofing in Evergreen, CO
You need to get new roofing when your existing roof is already old. This, however, is an expensive project and a huge one. Still, you will consider doing it because you want to protect your home, your family, and all your assets under your roof. 
There are other roofing options that are readily available for you. One of which is the asphalt roofing tiles. This kind of roofing can be difficult to work with in terms of restoration and installation so you must ensure that you have the right people and specialists in Evergreen, Colorado to help you with the job. 
How Much Is The Cost of A New Shingle Roof in Evergreen, CO?
You can't continue with your roofing installation plans without thinking about the cost of a brand new shingle roof. Various factors can impact the total cost of an entire installation of a brand new shingle roof, including the roof's size, materials, and the service contractor.
Here in Colorado, you are free to ask about the standard asphalt shingle roof price per installation. The type of material, removal and disposing of old shingles, permits, installation, and warranties are within the total cost. However, this price may change depending on where your house is situated in Evergreen, CO.
Kinds of Asphalt Shingle Roofing in Evergreen, Colorado
A lot of asphalt roofing shingle types can be obtained from Evergreen, CO. Whatever your property needs, you can select from the following asphalt roofing shingles types. Typically, you will find three significant types of asphalt shingles in Colorado. These are all composed of similar materials. Nonetheless, they do have their unique characteristics as well. 
3-tab Shingles
The three-type shingle is very affordable and durable if it's properly maintained.  While it lacks the aesthetics department, it can still last for many years with proper maintenance in place. As already mentioned, it's the more affordable option and the most suitable for homeowners who are working under a limited budget. 
Dimensional Shingles
If you're looking for durability and an option that would add to the aesthetics of your home, then you can consider dimensional shingles as an option. It is more expensive than the other options but homeowners in Evergreen, Colorado prefer these options over other types these days. Homeowners with more than enough budget want their homes to stand out in their community and neighborhood. So, they pick an option that is not only durable but is also easy to the eyes. 
Luxury Shingles
Another type of shingle is the luxury shingles. These particular shingles hold the appearance of a natural slate and cedar shake roof but are less expensive than the other two. Genuine slates and shakes are challenging to install and ten times the price of the usual type. So, this type of shingles is your best choice if you desire a residence that looks similar to a period-style property.
The heaviness of luxury shingles will also safeguard your property from the impacts and damage. These are the options you need to think about but before you make the decision, it's best to look at your needs and your budget. Look for professional help in the Evergreen, CO area to help you with your options. Drive through your neighborhood and look at their residences for ideas as well.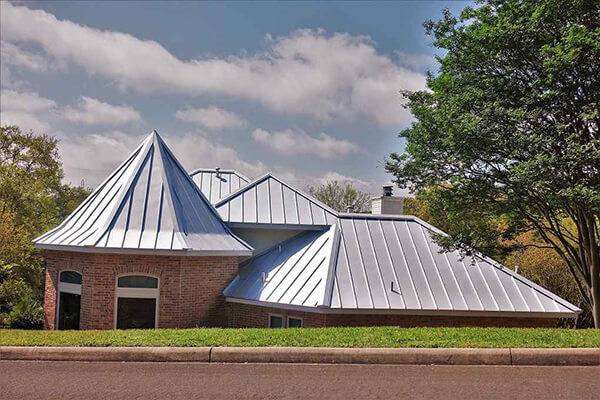 Metal Roofing in Evergreen, CO
Metal roofs are also called the Cadillac of roofs. It's a great choice for many homeowners today. Steel roofing is a system that uses an entire list of products including Aluminium Roof, Steel Roof, Tin Roof, and Zinc cladding. Just like any other roofing types in Evergreen, steel roofs need to be considered with specifics and your home requirement in mind. There are specialist and certified roofing companies in Evergreen who know about metal roof processes. They have a team of contractors who can help you with the entire process. 
Metal Roof Cost in Colorado
Before you decide to jump on a roofing substitute and think about the rooftop kind you need, you first have to have a look at your price range. The normal price for a metal roof is different depending on which city you live in. The purchase price depends upon the material used, the labor's charge, as well as the style you want for your house. 
Modular press-created panels, granular covered-style, and standing seam style are about the same selling price in Evergreen, Colorado. Whichever roof kind you select wouldn't matter much when it comes to the price range. Metal roofs, in general, are more expensive than typical roofing systems due to their durability and longevity. With proper maintenance, your roofing system can last for a very long time and its warranty can last for up to fifty years. 
Kinds of Forms of Steel Roof you can get in Evergreen, CO
Many homeowners in Colorado think of steel roofing once they hear of metal roofs. Make sure to reach out to professional roof contractors in Evergreen when you're trying to make the decision of the kind of roof you need. 
Aluminum Roof
Aluminum roofs are known for their strength and durability. Homeowners in coastal locations often select aluminum roofing for their homes. This particular roof reacts to atmospheric situations which is a perfect protection for roofs in coastal areas.  It has an outer layer that closes the inner layer and will keep it guarded for several years for a long time. The aluminum rooftop is a little more expensive than other roof systems.
Cladding
In Evergreen, CO the homeowners opt for the zinc cladding because it's easy to work and you can easily manipulate it to any style you like. It is additionally self-healing which means that it's a great choice for homeowners in Colorado who want to cut costs for minor fixes. This type is rust-proof and it is resistant to corrosion. 
Steel Roof
Steel is made up of metal and alloy parts. Steel combines metal as well as other alloy components. It is found in residences now but it was initially useful for commercial areas. At present, metal roofing is made up of recycled resources.
Tin Roof
Tin roofs were a product of a DIY project by homeowners in rural America. Many homeowners in Evergreen, Colorado today are also going for tin roofs for their homes. With professionals' help, the entire procedure is not quite as challenging as it used to be. Get the help of the professionals in Evergreen, Colorado to get the best roofing kind for your home.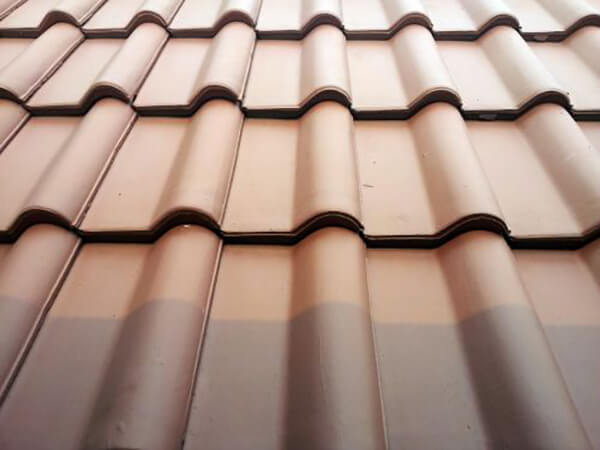 Composite Roofing in Evergreen, CO
It's difficult to pin down your decision on your home's roof, and it's not just because of the materials, the cost, the labor, and other factors. Most times, it's because you know that your roof will stay there for a very long time. You wouldn't want to pick a top that you'd get tired of looking at after the first few months or years. You want a roof that serves its purpose well – to protect your home and your family and to make sure that your home is pleasing to the eyes. 
Composite roofing is one of the common roofing choices the homeowners pick in Evergreen, Colorado. It's beautiful, classic, and timeless as it gives off that traditional Spanish look. Aside from the aesthetics, it's also durable and lasts longer compared to other roofing types. 
Types of Composite Roofing to Choose from
There are typically three types of composite roofing available for homeowners like you. 
3-Tab composite shingles
This type is made with fiberglass or cellulose mat and coated with mineral fillers and asphalt. It has a unique vertical slot pattern in its single layers, thus creating the visible splitting portion of the shingle giving you three tabs. 
Laminate composite shingles
It's an additional layer to the 3-tab composite shingle for more durability. 
Architectural composite shingles 
This last type is done by putting two or more layers of polymer mineral fillers into the fiberglass. The layers are overlapped to give that dimensional and textured appearance to your home. 
There are many options available for you. When you find yourself stuck between these three types, you know the name to call. HomeGrown Roofing and Contracting is a trusted service provided in Evergreen. We have provided our clients with premium services, and we want to let you experience our services. Reach out to us today!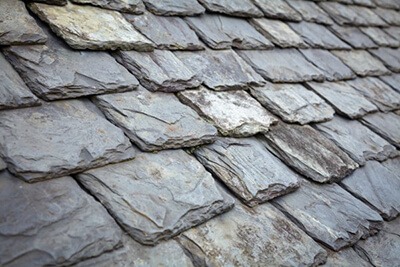 Stone Coated Steel Roofing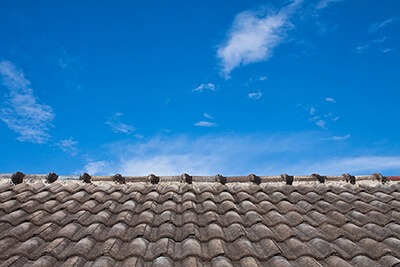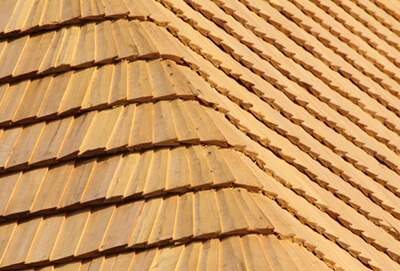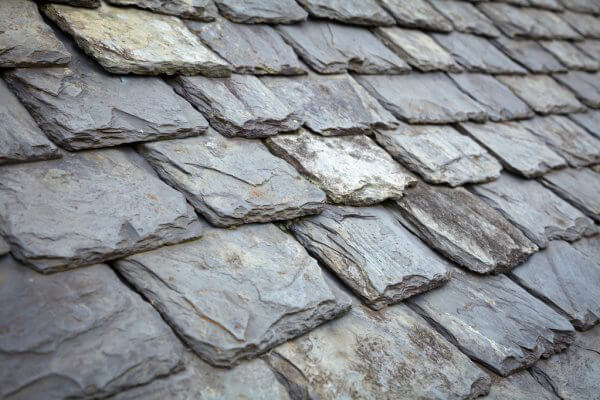 Slate Roofing in Evergreen, CO
Slate roofing is one of the most long-lasting roofing materials available in Colorado today. Slate roofing is created from natural slate roofing products, so it's slightly pricey. The solution is synthetic slate tiles manufactured from plastic, cement, clay, rubber, steel, polymers, and asphalt. The cost of slate roofing may vary from one city and state to another. Compared to other roofing materials in Evergreen, CO, slate roofing price falls right in the middle. 
Here are the best synthetic slate roofing materials.
Rubber Slate Roofing
It is constructed from rubber materials like recycled tires. Rubberized slates are solid and impact-proof and can endure a 2-inch metal ball drop from 20 ft away.
Composite Slate Roofing
The most typical roofing material used in the country is composite slate roofing. It's inexpensive, has lots of colors, and may last for about two decades before needing replacing.
Plastic Roof Slate
The most effective choice for natural slate roofing is plastic roof tiles. It doesn't need to have significant maintenance and it's lightweight.
Burnished Slate
Burnished slate seems a lot like copper roofing. Burnished slate tends to be more cost-efficient as compared to other plastic roofing slate.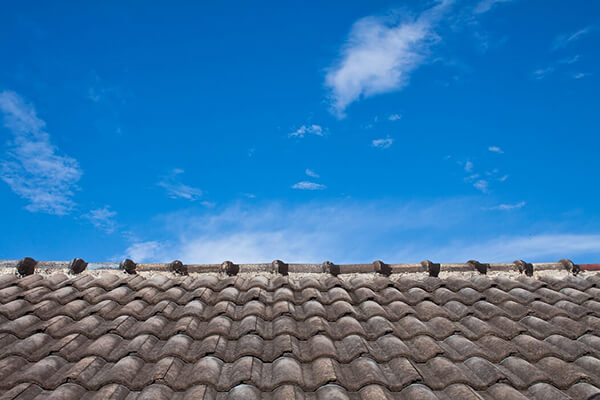 Stone Coated Steel Roofing in Evergreen, CO
Stone-coated steel roofing is another roofing option for the homeowners in Evergreen, Colorado. This roofing material is generally recommended for homeowners. It can last for several years, endure gusting wind and other varying weather conditions, and its low maintenance. Admittedly, stone steel roofing is expensive, but it really could save you money from lower maintenance fees, and it has a long life span. 
There are particular types of stone-coated steel roofing for your roofing requirements. 
Decra tiles is a stone-coated metal roof that's resistant against wind, hail, fire, and others. Furthermore, it features an extended warranty.
Boral stone coated steel offers good performance and security for your home. It is also eye appealing. 
Roser stone coated steel is constructed from natural mineral products covered in galvalume, 3M granules, multi-layer tech. It offers over average longevity as well!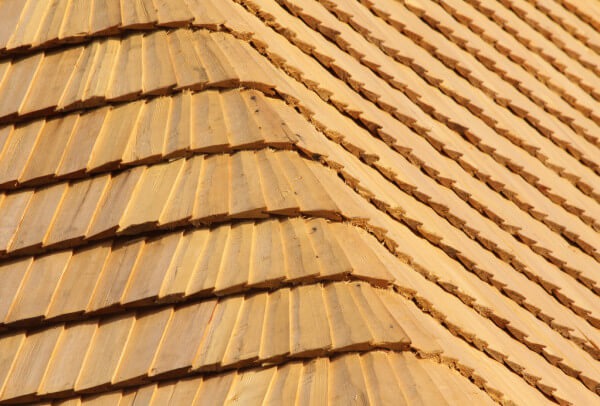 Wood Roofing in Evergreen, CO
In Evergreen, wood roofing is among the priciest ownership of homeowners. Wood shakes are ordinarily made from manufactured hardwood. It uses natural wood to ensure that your home is colder during the summertime. Although seemingly similar, wood shingles and wood shakes have their differences. Wood shakes split cut while wood shingles are smooth on both sides and cut tapered. 
For shed roofs, cedar shake is known as the finest wood. It is possible to search for various wood roofing types in Colorado. Weathered wood shingles are the best wood shingle on any day. There are weathered wood shingles without wood materials, too, which includes weathered wood asphalt shingles. 
Rustic cedar shingles are produced from natural cedar. It's eco-friendly and it ads attractiveness to your house. This type is inherently beautiful and it's also a good investment. The cedar shake is another option for you. It offers a good quality roof and it protects the roof from dampness.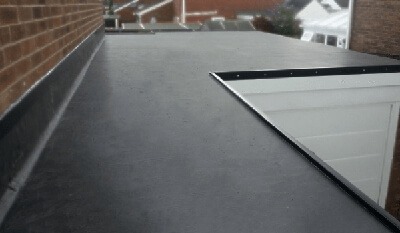 Residential Solar Roofing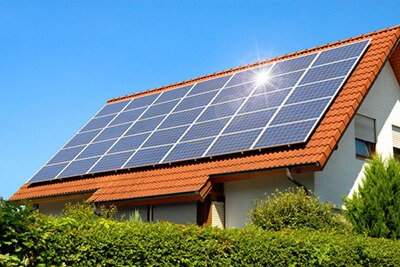 Residential Built-Up Roofing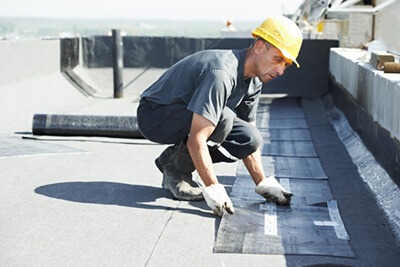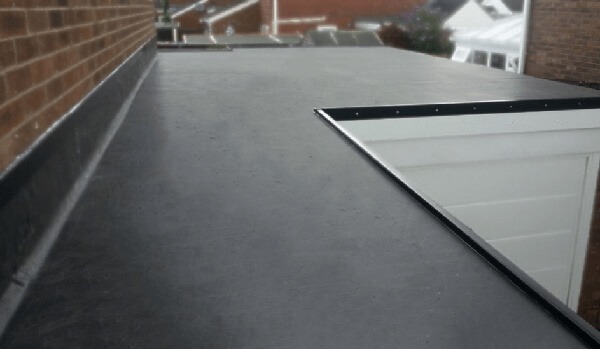 Residential Flat Roofing in Evergreen, CO
The majority of the homeowners in America, including in the Colorado pick flat roofing. It's a popular choice for commercial spaces, institutions, and buildings. However, homeowners today tend to pick this option as well because it's not difficult to mount. You should look at the various kinds of residential flat roofing for sale in Evergreen and choose the best residential flat roofing systems. Membrane or single-ply, built-up roofing (BUR) and modified bitumen roofing (MBR) are the three primary residential flat roofing types. 
Membrane or Single-ply Roofing
It is the typical residential flat roofing option. Single-ply roofing is relatively cheap and requires less maintenance. Without the presence of specialist roofing contractors, you may fix your home's roof regardless if it has been totaled or not. The downside is that it can get expensive due to the pipes which include HVAC systems and chimneys.
Built-up Roof
Tar, gravel stone, and waterproofing chemicals are the structure of built-up roofing materials. It can be the most effective roofing for flat residential roofing for its sturdiness and longevity.
Modified Bitumen Roofing
It is the type of residential flat roofing which includes less heavy-weight. It is flexible, low-maintenance, and sustainable. It needs a specialist and qualified roofing company for installation. Modified bitumen roofing is residential flat roofing that doesn't look appealing, unlike in other kinds. 
It's wise to look at all these different kinds of flat roofing systems before deciding which is suitable for your house. To make sure that your household is safe together with your roofing materials, check with help from specialist roofing contractors in Evergreen, CO.
Residential Solar Roofing in Evergreen, CO
For just about any residential home, a renewable solar solution is an excellent plan for residential application. Residential solar roofing helps homeowners spend less on power bills. The first installation may cost you more significant money than the standard roofing materials, but in the long run, rooftop solar panels for houses can return your investment within five to nine years. 
Great things about putting in Rooftop Solar Panels
Rooftop solar panels for houses can help save house owners in Evergreen, Colorado about 30% of electricity charges. Since the rooftop solar panel for a property is incredibly inexpensive and safe, many of the residents select this as a roofing material. They have low maintenance and has durability for 25 years like other roofing materials.
In some states, residents using residential roofing solar reflectance can get a federal income tax credit. For your roofing materials needs, check with the expert roofers in Evergreen, CO. The professionals understand the best residential roofing for your own home and help you select the best option.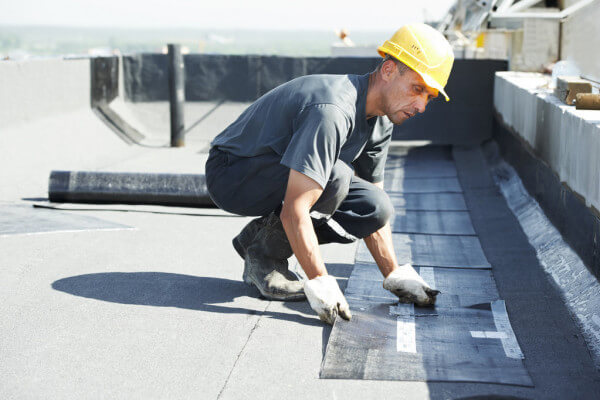 Residential Built-Up Roofing in Evergreen, CO
A built-up roofing system or BUR is desired for low-slope roof homes in Evergreen. It is composed of alternating layers of fabric, bitumen, and finished with a layer of aggregates such as stone or gravel. The built-up roofing system is made for heavy-duty and long-lasting use. 
Features of 4-ply Built-up Roof System
A 4-ply built-up roofing system is just four stacks of composed layers of reinforcement like fiberglass or polyester felts. It's generally low routine maintenance, and therefore it is a practical choice for homeowners. A highly installed and taken care of built-up roofing system can stay longer for more than fifteen to thirty years. 
A built-up roofing system in Evergreen, CO, is an excellent option if you're searching for roof replacement. Installing built-up roofing is not tricky, and vital capabilities guarantee an extended life span. The homeowners in Colorado often used PVC for their flat roofing.
Types of Residential Roofing
Are you confused of the type of residential roof to use for your home? Then, worry no more. We are here to help simplify the decision. Our professional roofers are ready to help you choose the right roof for your home while considering several factors such as appearance, longevity, cost, and structural issues.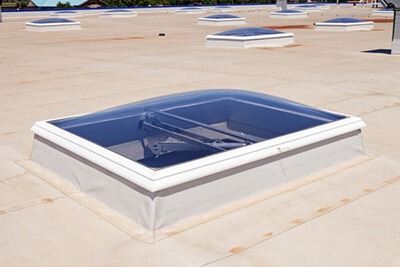 Types of Commercial Roofing
Commercial roofs come in many forms and deciding which one to use for your building is a tough decision to make. If you're having a difficult time picking which one fits your needs and requirements, then it's high-time to call for our help. We are ready to be of service 24/7 and we'll give you the pros and cons for every type of commercial roofing there is. Give us a call today!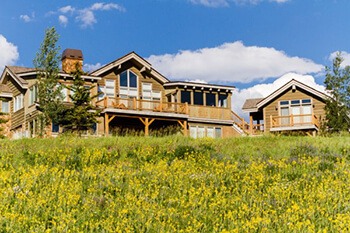 Residential Roofing Services
HomeGrown Roofing Services is a leading installer of residential roofing system in the city. We have a team of committed professionals that provide the highest quality roofing systems for homes in South Riverview, Colorado. We strive excellence for all of our clients and we want you to know how a new roof system from the experts can help protect you and your family.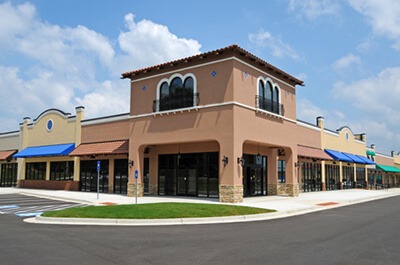 Commercial Roofing Services
Commercial roofing is different from residential roofing in many ways. The biggest difference is the size of the project. With us, you are assured that our professional roofers will work closely with you throughout the entire roofing process. Contact us today and experience a premium quality roofing service.
Why Choose Home Grown Roofing and Contracting?
Choosing the right roofing contractor does not have to be difficult at all, if only you know what qualities that you should look for – such as the years of experience, the quality of their services, prompt, professional service, recommendations from past clients, and more. At Home Grown Roofing and Contracting, we are proud to claim that we possess all those qualities that clients are looking for in a roofing contractor. We have what it takes to make property owners trust us with their roofing needs.
Frequently Asked Questions
How to spot early signs of roofing damage?
To identify roof damages early, you need to get your roofing inspected regularly. One of the wisest decisions you will ever make is to hire a professional roofer to perform the inspections. The sooner you spot the signs, the sooner you can resolve them by a highly-recommended roofing expert. 
When do I need to get my roof fixed or replaced?
Consulting a professional roofing contractor is the best thing to do. They will be the one who will determine the severity of the damages. They know which damages can be fixed and which ones need total replacements. Trusting the expertise of roofing specialists will surely pay off in the end.
Where is your main service area?
We deliver our highly-recommended services in Idledale, Colorado and all across the Denver Metro and Mountain Areas
How do you determine the cost of your exterior services?
To determine the cost, we will need to assess various factors. Your professional contractor will communicate with you all the necessary information and provide you accurate calculations.
Nothing beats Home Grown and the quality of service that we provide. We always make sure that our clients are left with nothing but satisfaction and complete approval of our job, which is why we offer discounts to our valuable customers.
Free Roof Certifications for Our Real Estate Partners
Are you a real estate agent or company? Don't miss this chance to work with us to get free roof certifications. Add more expertise in your roster today. Or are yo already a partner but still don't have your free roof certification? Reach out to us now.
Free Upgrade to Class 4 Roofing System on Residential Insurance Claims
Save an average of $250 per year for our Insurance Premiums. Aside from that, we also give a free upgrade to a Class 4 residential roofing. We aim to satisfy the needs of our client and the best thing about it, we ensure that the entire process isn't a hassle for you.
Roofs For The Red, White, and Blue
We are grateful for your services! For all the members of the U.S. military, we have a $250 gift card for your roofing system. Home Grown serves those who serve. This is a one-time use gift card so use it wisely.
$150-$1,000+ Referral Bonuses for Projects $5,000 and Up!
Do you know people in your community needing some roofing services? This is your chance to share the good news, that is our awesome services. We value your referral not just with words of thanks but with bonuses!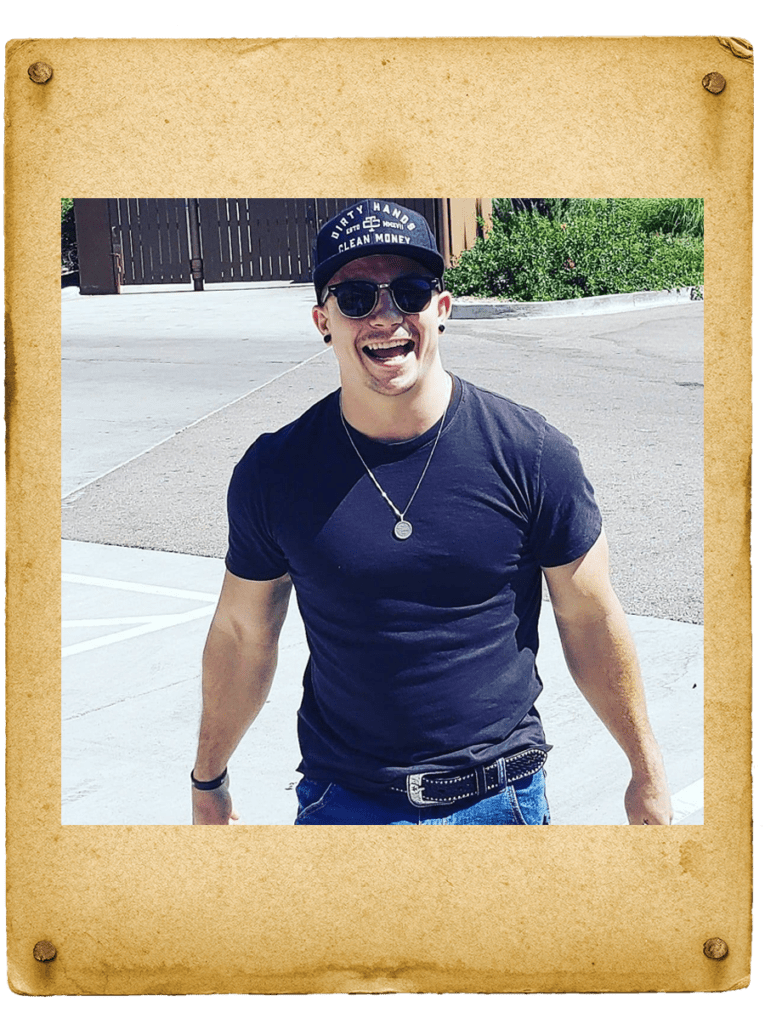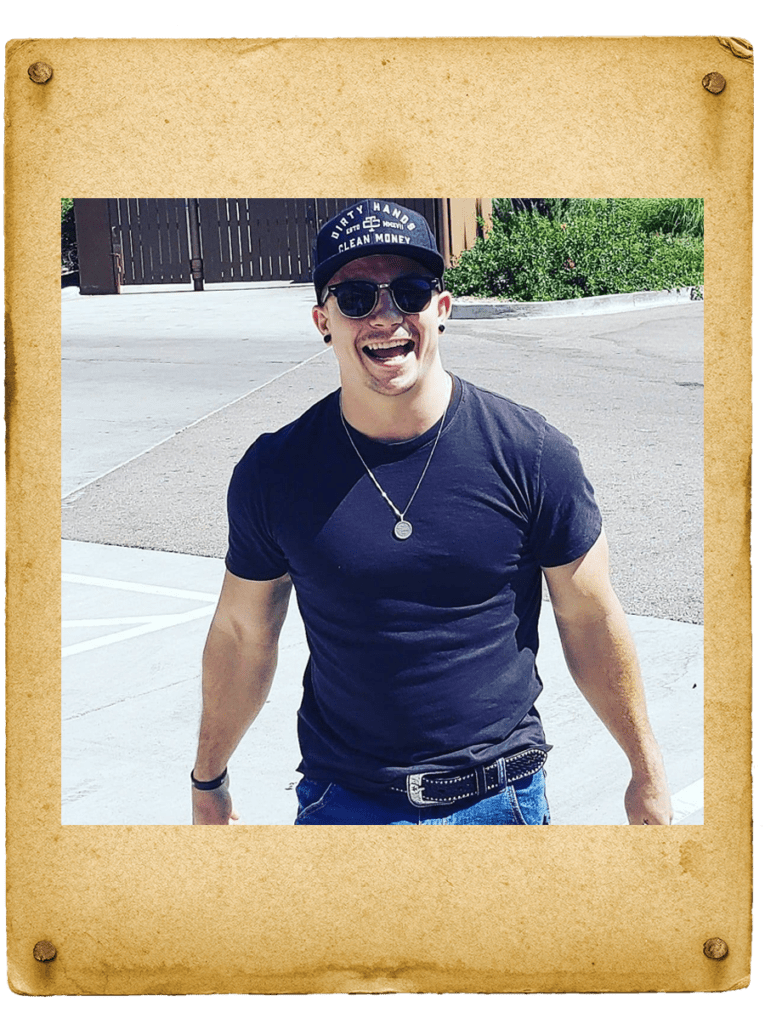 As a company we strive to provide the personilized service, expert knowledge, & honest care that our customers deserve. Our reputation is always first through the quality of service. For this reason, we pledge our care and commitment to every customer; working to be Colorado's Highly Recommended Roofing Contractor. Nothing Beats HomeGrown!
Free inspection if you schedule your appointment now.